Why is Healthcare Broken?
Why is healthcare broken? There is a multitude of reasons, but the poor delivery of care is often the result of ignorance. Yes, for years quality experts and specialists from all medical specialties have worked on guidelines that are based on scientific evidence. The problem is will physicians adapt them? Will hospital and hospital systems ensure compliance with the guidelines?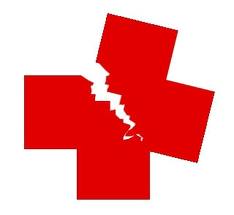 Let me give an illustration that recently appeared in DHealthcare Daily where the CEO of Methodist Health System was interviewed. The CEO is quoted as saying "So last year we spent a lot of hours working on a condition called sepsis, which has a very high mortality. It's lethal in many cases, and it's lethal not only in the elderly but the young as well. So our learning in that, learning the early symptoms and the early interventions that need to take place, and how the key is early intervention, and the impact that has had on the way we practice across Methodist as it relates to sepsis is dramatically different today than it was 12 months ago. And the impact, well, it's a life saver. There's no question about it. We were average in that area, I would say, among hospitals in America. Today I would say we're in the top decile."
What is disturbing is that sepsis had been around for years. The fact that the Society of Critical Care Medicine along with other professional societies published scientific guidelines on the recognition and treatment of sepsis back in 2002. Why 14 years later are healthcare professionals suddenly realizing this is a major problem that affects almost 800,000 patients a year? Why is the dissemination and utilization of sound medical evidence not being implemented immediately?
Why Telemedicine?
The above example is one of many that may be attributed of hospitals not having the expertise of quality programs or specialists in certain areas of medicine. It may also be the result of physicians either not accepting guidelines or not paying attention. Telemedicine may have a very significant impact on improving quality. Telemedicine may very well be the conduit to provide intensivist and infectious disease expertise to hospitals that lack these specialties. The same services may enhance both accessibility and speed to obtain highly efficient treatment modalities. There is growing evidence to suggest that remote care by distant intensivists and infectious disease physicians provide a significant quality benefit to patients often unable, because of geography, not have access to these providers.
Conclusion
Certain diseases that affect larger portions of our population often have associated evidence-based guidelines for physicians. It is up to hospital leadership to ensure compliance. When expertise is needed for patients that are complex, then telemedicine is certainly an alternative that must be utilized.
Posted by: hrogove
Posted on: April 21st, 2016
Posted in: