Meet C3O's Founder:
Herb Rogove, DO, FCCM, FACP – Founder and President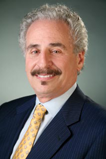 Dr. Rogove has over thirty years experience directing and establishing ICUs and Intensivist, Hospitalist and Emergency Medicine programs in the academic and community hospital settings. He served as Vice President of the Medical Group of Ohio, a 2,000 physician Independent Practice Association and has also established and led three Critical Care practices. He has held numerous leadership and administrative positions at major tertiary care facilities throughout the United States. Trained at the Cleveland Clinic and the University of Southern California, he has held faculty appointments at the University of Southern California, University of Pittsburgh, the Ohio State University and Ohio Health. He has lectured worldwide, published multiple peer-reviewed journals and is the author of Critical Care Medicines and several textbook chapters related to critical care medicine. He is also a member of the American Telemedicine Association and a fellow in the American College of Physicians and the Society of Critical Care Medicine.
Since forming C3O in 2008, Dr. Rogove has overseen the implementation of multiple telemedicine programs, and has become a leading expert in the delivery of telemedicine and its clinical application to critical care, neurocritical care, stroke care, hospitalist, and psychiatric care. In addition to the current C3O medical staff of highly-trained, experienced specialists, Dr. Rogove possesses a rare, extensive network of relationships with telemedicine-engaged physicians throughout the country, which allows C3O a unique advantage in expanding telemedicine nationally. Dr. Rogove's experience and relationships have led him to be considered nationally as one of the pioneer providers of telemedicine, and he speaks regularly at national telemedicine conferences.  In 2012, Dr. Rogove was nominated and voted onto the board of the American Telemedicine Association, the nation's leading advocacy group and resource provider for the field of telemedicine. Currently he is serving as its Treasurer. He is also on the editorial board of the journal Telemedicine and eHealth.