State medical licensure for telemedicine is discussed in the April issue of Telemedicine and eHealth, by Drs. Hunter, Weinstein, and Krupinski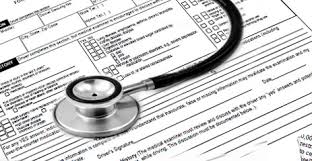 . One of the authors in fact sat on the Arizona state medical board so a unique perspective is presented.
While progress is forthcoming for state reciprocity through an Interstate Compact initiated by the Federation of State Medical Boards (FSMB), licensure process may be slightly easier but the costs for licensing will remain.
Here are some key points:
Article X of the U.S. Constitution states that individual states have the authority to insure health, safety, and welfare for their citizens. This explains why there is no universal medical license in the United States.
There is tremendous variability among the states as far as requirements. See Rogove et. al. in this same journal
The major exception to state requirements is through the federal government, which allows physicians to possess only one state license to practice at medical facilities such as the VA system.
One of the biggest barriers to reciprocity is having a history of a malpractice suit. This will result in a major and lengthy investigation, often resulting in approval for most physicians.
Interstate Compacts will not change the state's existing medical practice act.
The practice of medicine is defined in the state in which the patient is present and not the state where the physician resides.
The significant challenges include:

When is the physician-patient relationship established? Some states are now creating chaos by requiring the relationship must begin with a fact-to-face encounter.
Assuring patient privacy.
Limiting physician prescribing to certain classes and types of medication.
A process that has been in existence for 100 years is up for a remake to help enter the twenty first century.  We have reached a cautious but optimistic time for pushing telemedicine towards reaching its important position in healthcare delivery.
Posted by: C3O Telemedicine News
Posted on: April 3rd, 2015
Posted in: