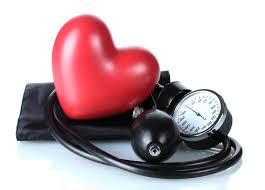 Telemedicine can have a significant impact upon the existing racial disparity of healthcare access through home monitoring of  hypertensive patients. It is a well know fact that hypertension and hypertensive heart disease is predominant among the African-American population, especially males. It is also known that access to care for all communities has been less than optimal.
In a recent review in Curr Hypertens Rep there was evidence of better compliance, very good acceptance by patients, and a lower utilization of high cost facilities such as the emergency department. The review also concludes that it is not only hypertension but also chronic heart disease including CHF and Diabetes that also benefit from close patient monitoring. While the review has demonstrated some excellent outcomes, the authors are the first to admit more studies are needed.
The study begins the discussion where patients with hypertension now have access to healthcare professionals who can monitor and advise patients in a convenient and cost-effective model that is all inclusive. When healthcare economists continue to look for value, this solution is simple, easy to implement, and can result in millions of dollars in saving annually.
Posted by: C3O Telemedicine News
Posted on: March 22nd, 2015
Posted in: