Telemedicine and COPD
Thorbjørn L Gregersen,1 Allan Green,1 Ejvind Frausing,1 Thomas Ringbæk,1,2 Eva Brøndum,1 Charlotte Suppli Ulrik1,2
1Department of Pulmonary Medicine, Hvidovre Hospital, Hvidovre, 2Institute of Clinical Medicine, University of Copenhagen, Copenhagen, Denmark
Objective:  To summarize studies addressing the impact of telehealth on Quality of Life (QoL) in patients with COPD.
Design: Systematic review.
Methods: A series of systematic searches were carried out using multiple databases: from 2000 to 2015. A predefined search algorithm was utilized with the intention to capture all results related to COPD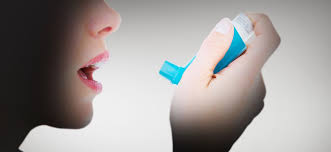 , QoL, and telehealth published since the year 2000.
Outcome measures: Primary outcome was QoL, assessed by validated measures.
Results: Out of the 18 studies fulfilling the criteria for inclusion in this review, three studies found statistically significant improvements in QoL for patients allocated to telemedical interventions. However, all of the other included studies found no statistically significant differences between control and telemedical intervention groups regarding QoL.
Conclusion: Telehealth does not make a strong case for itself when exclusively looking at QoL as an outcome since statistically significant improvements relative to control groups have been observed only in few of the available studies. Nonetheless, this does not only rule out the possibility that telehealth is superior to standard care concerning other outcomes but also seems to call for more research, not least in large-scale controlled trials.
Comments: While this important meta-analysis shows an insignificant improvement in the quality of life, once must keep in mind the number of advancements in technology since 2000. For example, some recent data from the application Propeller (formerly Asthmapolis) has shown more compliance with inhalers and potentially a decrease in hospital admissions. That in itself might be considered an improvement in the QoL.  A rush to judgment after reviewing this study should be tempered by an update within the next few years. Don't throw the bath water out so soon!
Posted by: hrogove
Posted on: May 4th, 2016
Posted in: