The Texas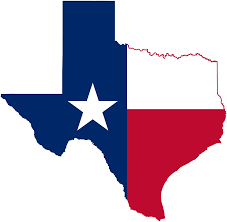 Medical Board on Friday, April 10th finally decided to severely restrict the practice of telemedicine. In a majority vote with one dissent, the Board upheld the previous decision that requires an established physical encounter prior to a telemedicine visit. Now text, email, chat, or telephone are considered inadequate for the establishment of a physician-patient relationship.
Who is on the Board?   It appears the membership is diversified and accomplished in their respective professions. There are currently 19 members, 12 of which are physicians. The remaining members are three business executives, one real estate banker, one biochemist, and three attorneys.
What does this mean for telemedicine?
A significant departure from where the rest of the country (and world) is going.
The board's presumption that telemedicine is not a regulated and safe healthcare delivery system.
Challenges the medical literature, which establishes telemedicine as a highly acceptable and safe means to deliver healthcare.
The presumption that the only specialty that has a shortage is psychiatry since mental health is the one true exception for the use of telemedicine.
What does this mean for Texans?
Texas is the second largest state with 24.7% of its population in small towns and rural areas. That accounts for over 6 million people, which is the size of the state of Tennessee (2010 census).
As a result of the new regulations, access to healthcare for over 6 million of these Texans is limited to traveling long distances to seek care.
Because the level of poverty is high in these areas, not only the cost of travel but the cost of care in an ED versus the less expensive telemedicine consult is an added burden on an already stressful life.
Finally, the citizens of Texas had no say in this decision. The freedom of choice has been significantly curtailed.
Texas has made a decision based upon 19 Texans. It appears the only way that telemedicine is acceptable by the board is in a clinic or hospital setting, which requires a qualified healthcare provider to "assist" in the consultation. If this means only a physician, then again a major barrier exists.
Despite how one analyzes the decision, it would be safe to say that everyone in the telemedicine community supports patient safety and quality of care as the principle of why telemedicine is an important and integral part of our healthcare delivery system. Support for strong regulation is essential and must be part of every states mandate, but the restriction of the practice of telemedicine without thoughtful deliberation deprives Texans of accessible and affordable medical care.
Posted by: hrogove
Posted on: April 11th, 2015
Posted in: